McKinney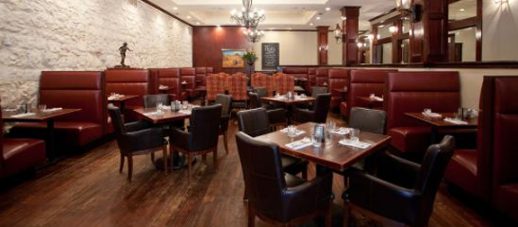 Rick's Chophouse
107 N Kentucky Street McKinney, TX 75069 (214) 726-9251
Rick's Chophouse has it all. Believe us, you have never had food of a higher quality, better cooked or presented in such a fantastic manner. So, in terms of true fine dining, a visit here will satisfy you all day and all night. For entertainment, they have you covered as well because there is a music area and the live musicians they hire add so much to your experience. For steak lovers, prepare for love all over the place because this is the premier venue for your choice of steak and it will be cooked exactly to your specifications. We truly can't say enough about this location. It is a true gem.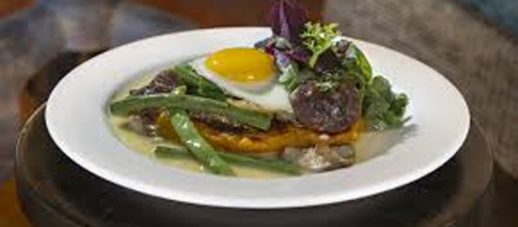 Harvest
112 E Louisiana Street McKinney, TX 75069-4412 (214) 726-0251
This place is all about relationships. The goal of the owners and the staff is to bring people together for some of the best food and drink and atmosphere and that those factors will forge meaningful relationships. The menu rotates around the seasons and each one features organic, local and regional products. The food and service is superior in every way and the staff is so knowledgeable and patient. So, if you need a new favorite dining establishment on your list, this is the one that you need to pencil in. Trust us, you will not be disappointed by anything.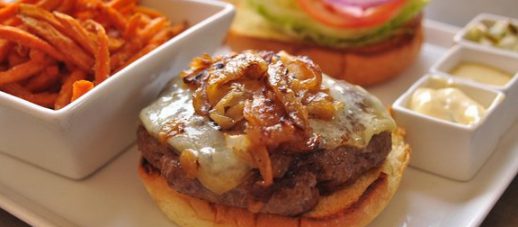 Square Burger
115 N Kentucky Street McKinney, TX 75069-4407 (972) 542-0185
The staff, ownership and management will bend over backward to make sure that you and your group have an exceptional experience. There are so many amazing options on the menu including several burgers and mac and lobster with mushrooms. For a side, you have to try their onion rings, they are huge. They also have a huge beer and wine list. At the full bar area, the bartenders are going to astound you with their talents and their demeanor. And the wait staff is knowledgeable, courteous and very attentive. Count on this, you will find yourself going back to this place.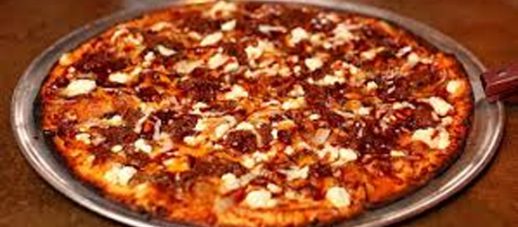 Cadillac Pizza Pub
112 S. Kentucky Street, McKinney, TX 75069-4410 (972) 547-3833
Haven't you always wanted to visit an establishment where everybody knows your name. Well, now you can. There is a warmth and love about this place that you just can't find at very many places. Conveniently located in the historic district of downtown McKinney, this is where you need to be with family, friends and some new friends that you will meet here. The pizza and the dough are made from scratch every single day and the gourmet pizzas are built to fit your needs and desires. Also, don't forget to check out the drink specials, you will be happy with what you see.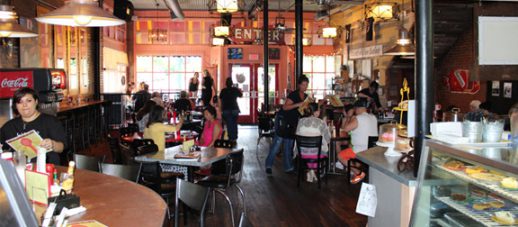 Spoons
213 E Louisiana Street McKinney, TX 75069-4369 (972) 548-6900
The ambiance at this wonderful establishment is super special. The structure is a converted 1920s building that was originally a lighting company. Now it serves to bring people awesome food and drink in an open kitchen setting where you can watch the expert crew do their thing and be entertained. Some menu items that we are sure will become your favorites are choices like meatloaf. Everything that is prepared here tastes like it came frm Grandma's house. The palce is always busy and for good reason so we recommend that you make reservations. A wonderful time awaits you.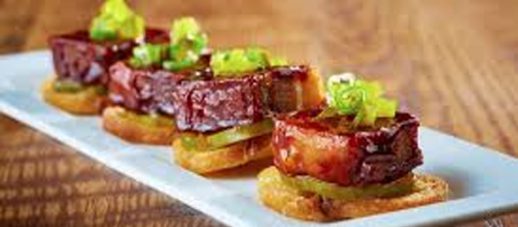 Sugar Bacon
216 W Virginia Street McKinney, TX 75069 (469) 952-5150
We have one word to describe this establishment and that word is WOW. When you serve up amazingly prepared food and you have a creative chef that knows how to consistently do so, you just can't beat the experience. The chicken served up is incredibly tender because of a brine soak. That may sound weird to you but take one bite and you won't really care why. The choices on the menu are tremendous and unique. Everything from enchiladas stuffed with barbecue pork to sugar bacon, you taste buds will be thanking you for days after you walk out of this beautiful establishment.