Garland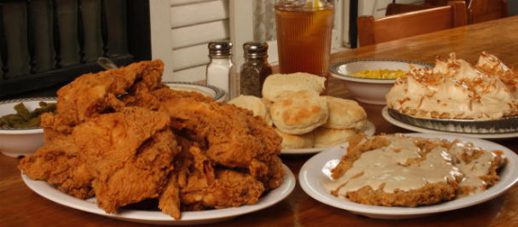 Babe's Chicken Dinner
1456 Belt Line Rd Suite 171, Garland, TX 75044-8223 (972) 496-1041
Your experience here beins with friendly people and Grandma's recipes. Let's face it, if you are going to go out to eat, you want above all else to make sure the location you visit is a place where you can feel right at home. It won't be long before you have made a few new friends. We highly recommend the hickory smoked chicken or the fried catfish. But there are so many tasty menu items that you really can't go wrong with anything. The staff in the kitchen are very familiar with how to cook everything on the menu and you can count on excellent preparation and presentation.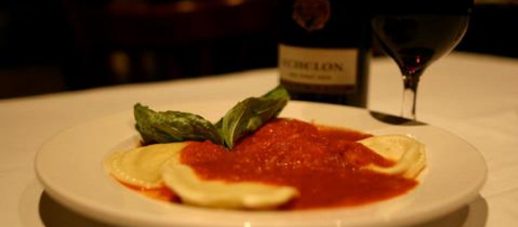 Siciliano's-A Taste of Italy
2210 W Buckingham Road Garland, TX 75042-4900 (972) 276-8913
Before we mention the food at this establishment, we have to mention the customer service. We promise you that you are not going to find a staff who truly wants to make sure each and every patron has the best possible time like you will find here. They are professional, knowledgeable and as attentive as can be. The Italian cuisine that finds it's way to your table is always exceptional and the menu has a very large variety of some of the usual items you are used to at an Italian restaurant as well as a few surprises. This is one of those don't miss opportunities, check it out soon.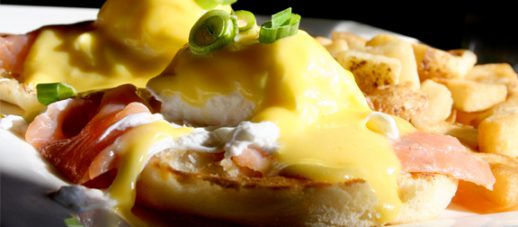 Main Street Deli
520 Main Street Garland, TX 75040-6323 (972) 276-5959
Conveniently located in downtown Garland, you are going to find the freshest and finest food served up at this amazing venue. We recommend that you begin your experience with some tomato and roast garlic soup. Believe us, you have never had anything like this. The number of sandwiches they have available is truly astounding and you are going to have a very difficult time picking out which one sounds better. If weather permits, we urge you to sit out on their patio where the atmosphere is casual and comfortable.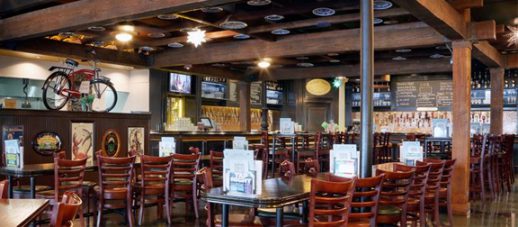 Flying Saucer
4821 Bass Pro Drive Garland, TX 75040 (972) 226-7468
There is nothing like enjoying a wonderful meal with some of the best views around and this place certainly has that. You can sit inside or outside and both have their charms. The wide selection of beers available both on tap and in the bottle or can will cause you to take pause as you figure out which ones you should order. We can't say enough about the Marcellus Wallace Philly and the Bleu Cheese Burger. The atmosphere is as relaxed as it can get and the staff truly aim to please each and every patron that walks through the doors.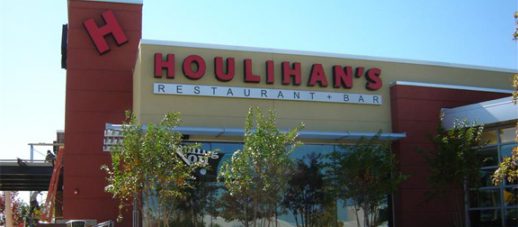 Houlihan's
600 Town Center Blvd, Garland, TX 75040-2980 (972) 530-7804
This is the place to be wined and dined in Garland. Are you looking for the best meal for miles around? Well, then you need to get to this establishment as soon as possible where only the highest quality ingredients are used and where the owners are committed to traditional farming practices. There are so many special items listed on this menu that you are going to have a very rough time choosing. We recommend their Prime Angus Sliders but you also can't go wrong with the Stuffed Chicken. Believe us, one visit here and you will make this a regualr stop.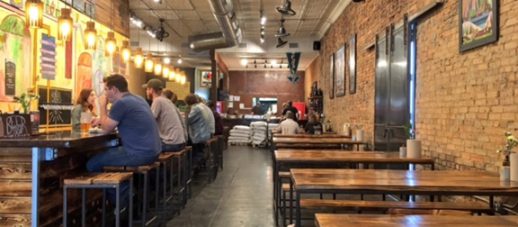 Intrinsic Smokehouse
509 W State Street Garland, TX 75040-6326 (972) 272-2400
This is one of those venues that definitely can be all things to all people. Is it a brewery with some of the best beer you are going to find anywhere? Yes, but it is also an amazing restaurant where the barbecue is succulant and as tasty as you have ever had. Check out the brisket and the sausage, you will be moaning in ecstasy. Everything will melt in your and when you see the amazing sides served up with each entree, you are truly going to be blown away. We have to also say that the prices are very reasonable for what you receive and the service staff will bring a smile to your face.