Dallas Party Bus
Welcome to Dallas Party Bus, the number one party bus and limo company in Dallas, TX! If you have come here looking for party buses, check out the options we have for you. We are prepared to attend all kinds of events, and our largest party bus fleet has high features for you to live exceptional moments. On the way, you can have all the fun in our vehicles with a sound system, flat-screen TVs with DVD players, comfortable seats, vibrant laser lights, wet bars, and much more, so you can feel in a VIP experience. Our party bus service adjusts to your requirements and budget. Contact us for you to receive an advance from our advisors.
We want your next event to be unforgettable, so we bring you the best service in the Dallas area. A party bus is an excellent way for your group of friends, your family, or your coworkers to have fun, enjoy the occasion if you are celebrating, or just have a pleasant experience while you arrive at your destination. Call us today if you need more information or have questions about our vehicles, availability, services, or pricing.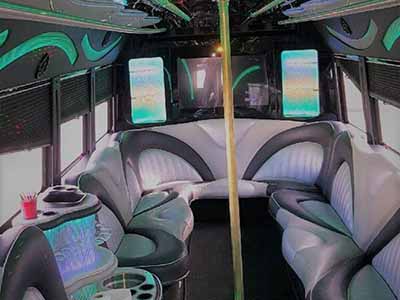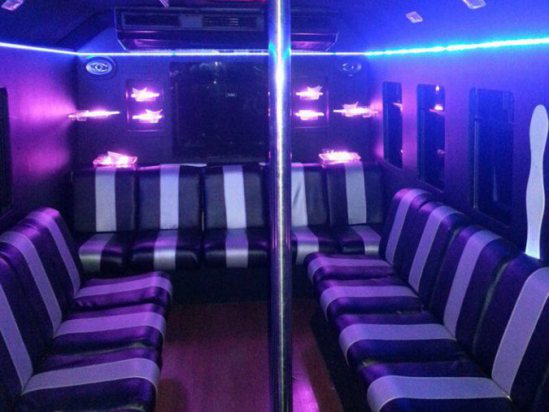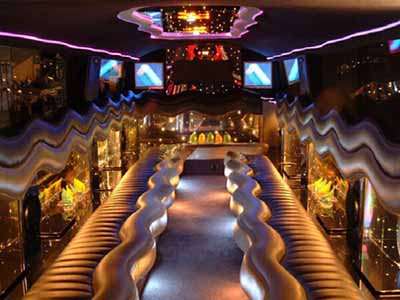 Limos for all events
Are you looking for a party bus rental in Dallas, TX? There's nothing quite like renting a party bus or limo bus to get the party started. If you're celebrating a special moment or planning a big event, our great fleet will impress you! Let's hope you have a great time at any event: weddings, bachelor parties, birthday parties, quinceanera parties, sporting events, homecoming dances, corporate event, and others. You have come to the right place, and we have a perfect vehicle for a great moment.
Our largest selection of party buses and limo parties will allow you to find what you want for that special date in Dallas, Fort Worth. Each vehicle meets the highest features and technology to satisfy the demands of our customers. With our party bus services, you can be sure that you will have great moments that you will remember all your life. Check out our bus rentals, services, and options and choose the perfect party bus.
Affordable prices
If you think renting a party bus in Dallas, Texas, is impossible due to the high prices, you are wrong. We are the leaders in affordable Dallas party buses and can offer you a wide variety of options that adjust to your pressure. Don't worry about a thing, we are here to help you. We will organize all the logistics for any event and group size according to your requirements. Contact us today and tell us what you need.
Celebrate any special event with a party bus
Calls us any time
Are you planning an event in Dallas, TX? The party buses are always an excellent option for any special occasion. We encourage you to look carefully at our website and learn about our services and the great fleet we have prepared for you. Don't forget that we are at your disposal if you have questions regarding our bus rentals in Dallas or need help setting up your event. We offer charter bus rental services as well! Give us a call!