Dallas Winery Tour
Welcome to Dallas Winery Tour! For any celebration, an excellent recommendation is our wine tours, where you can enjoy the great places of the wine tasting and have amazing moments with your friends. In our large selection of vehicles, you can find the perfect option for you and your group. From limousines, SUVs, and Sprinter vans to charter buses and party buses, you will have a comfortable and pleasant journey. We have many options of packages that adjusts to any group size and the requirements that you have. If you need advice from our reservation specialists, call us today, and they will assist you. And remember, live the best tasting experience and know the Texas wine!
When to take a wine tour
If your bachelorette party, birthday, or day trip is coming and you are thinking about what to do, a winery tour is a good choice. The best places for wine tasting are not so far from the city limits, in Grapevine, Texas. This place in North Texas is known as the home of a wide variety of famous winery tasting rooms and vineyards. With our service, you can visit some of these wineries in our luxury vehicles and have an incredible experience with your friends. With our tours, you will learn more about the production, the wine tastings and curiosities, and important dates about the city, wineries, and vineyards. We are prepared to fulfill all your expectations, and we assure you that with us, you will have memories to remember all your life. Our objective is the satisfaction and happiness of our clients, so we have excellent service and great cars for them.
Get there in a limo
Whether celebrating events like bachelorette parties or making a journey to a wonderful spot, our service is ready to give you a unique experience. We offer you a top-notch service. You will travel in one of our luxury and elegant limousines or buses and explore the beautiful wineries, vineyards, and places of wine tasting led by the tour guide. And at the end of the day, you can enjoy the sunset with a glass of wine. You don't need to worry about the tasting fees or the round-trip transportation because the tour includes all this. Besides, we have excellent customer service and highly qualified staff to meet our customers' demands. If you need more information, call us and request a free quote.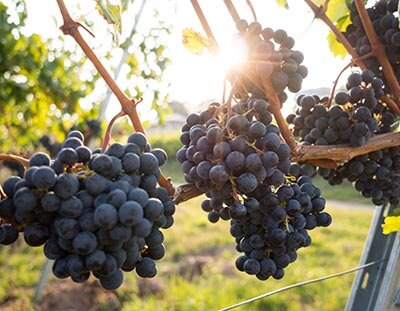 Are you looking for the best place to do a winery tour in Fort Worth, TX? We have a wide variety of vehicles with the highest characteristics and amenities to provide a comfortable and pleasurable trip on the road. Also, each car has a professional designated driver who will take you to your venue without any problem. Further, we have the most affordable prices for you don't need the costs. We invite you to know the top places for wine tasting in the DFW area with our wine tours.