Fort Worth Charter Bus
Welcome to Fort Worth charter bus! We want you to know about our offer of charter bus rental. With a large fleet, we can find the perfect vehicle that fits the size and needs of your group. Our vehicles are designed with the comfort and security of each passenger in mind. Whether your special occasion is with your friends, family, or company colleagues, our unique fleet is an excellent option if you plan a long trip.
It doesn't matter if it's a family trip, a wedding, DFW airport transfers, a convention, a corporate event, a church group trip, or a sports team trip, we know that every group has different transportation needs; still, we'll help you to ensure everyone's satisfaction. Enjoy and focus on having an unforgettable trip while we take care of it. If you need a reservation specialist, contact us and let us know how we can help you.
We know that preparing a trip for any group, large or small, has many complications. For this reason, we invite you to seek advice from one of our specialists to help you create your itinerary trip and choose the best vehicle for your event and group. If you expect to travel in Fort Worth and other cities living excellent experiences, check out our page or call us to know all our services, including charter bus and minibus rentals, or any group transportation service.
The best Fort Worth charter buses
Surely when you plan a trip, you have high expectations, and we are prepared to fulfill them. We have the perfect bus for your next trip. Our fleet has all the amenities, such as comfortable high-back seats, luggage space, dvd players, tinted windows, PA systems, air conditioning, and overhead lighting. In this way, no matter what kind of event you plan, we believe you will be a fantastic time. We have charter buses for small and large groups, but every vehicle has a clean and beautiful interior for you to enjoy while talking with friends, taking a nap, reading a book, or seeing the landscape. Also, for those long trips, we guarantee your comfort all the way. Our priority is that each group and passenger has the best journey memories.
A great way to travel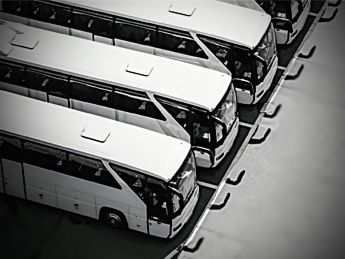 If you want to rent a charter bus in Fort Worth or book your travel, you are in the right place! Whether you travel to Fort Worth zoo, the Kimbell Art Museum, the botanic garden or nearby cities, we are leaders in the transportation service for any event or trip. We offer you the best prices, efficiency, comfort, security, and excellent service for small and large groups. Besides, for your day trips and special events in Fort Worth or more cities, we have a team of professional drivers who are prepared to take you to your destination and avoid headaches from the traffic or finding a parking space. Don't worry about the logistics of the journey; let us take care of the planning and live great moments, and know the best bus rentals.
Our Charter Buses
Below you will find photos of our charter buses and shuttle buses. As you can see, each one has a clean, beautiful interior that offers the ultimate comfort. These shuttles and charter buses are perfect for long trips where comfort is your top priority! We have various options for all events in Fort Worth, such as church groups, corporate events, school field trips, family reunions, sports teams, and more. Please don't hesitate to contact us to get a free price quote on a Fort Worth charter bus rental or to book your travels with us. We can't wait to hear from you!
Not looking for a charter bus rental? No worries, we also offer the best party buses in Fort Worth, TX! Give us a call to learn more.
56 Passenger Charter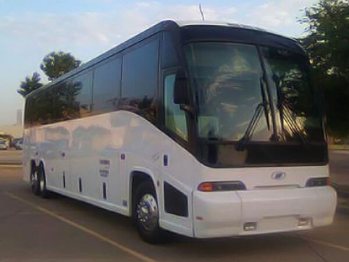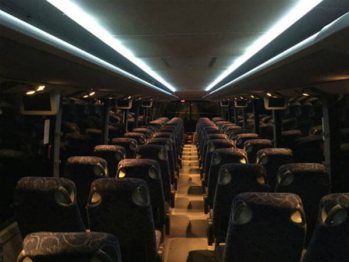 24 Passenger Shuttle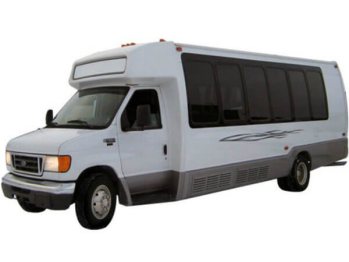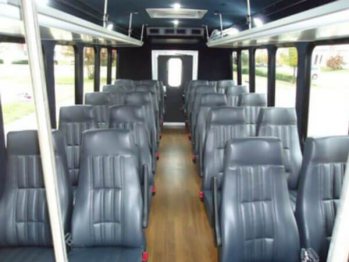 25 Passenger Coach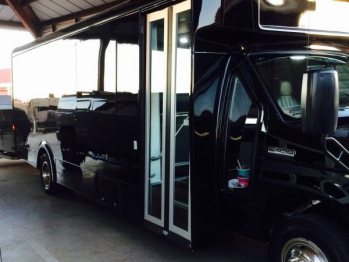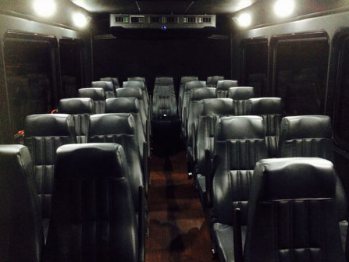 32 Passenger Coach