Brewery Tour Fort Worth
Welcome to Brewery Tour Fort Worth, we are happy to attend you! Are you looking for a plan to do with your friends? If so, we recommend visiting the top Fort Worth breweries. Whether celebrating a bachelor party, birthday, or just a day trip, this is a great choice to enjoy with the guys. In our amazing fleet, surely you can find the perfect car for travel with your group regardless of its size. Our wide variety of vehicles included charter buses, coach buses, limousines, Sprinter vans, SUVs, and more. Don't miss this opportunity to taste the best craft beers and live the brewery tour experience.
Texas is known for its local craft breweries, where you can enjoy with your buddies a great time doing the beer tasting. Besides, we have different options of packages of our beer tours for any group size with special prices for you in Dallas-Fort Worth. You don't need to worry about the rates, minimum hours, charge fuel, or tax included because we can find the best fit according to your requirements and budget. Also, you choose how to organize the tour, and the brewery stops you will make. But if you have no idea how to prepare a brewery tour, we will help you. Our specialists' planners know where you can make the best beer tasting and how to manage your trip's itinerary. We are committed to your pleasure and satisfaction in having a good time. Call us and request more information about our tours, service, and instant price.
Brew Tour Party Bus
If you like to have a good craft beer with your buddies, you must live the brewery tour experience! We know each craft brewery and brewing company in the DFW area and other Texas locations, so we will only take you to the finest places. For example, you can explore and enjoy Fort Wort Ale Trail, a place where the best breweries are concentrated, and you will learn more about the city of cowboys and its culture. We have a quality service with a unique fleet waiting for you and a professional chauffers team who will pick up and drop you off safely and on time. Don't be concerned about the details and logistics of your journey, we will take care of all this. We want you will have unforgettable moments with your closest friends. Check our website and our options for you, and book today.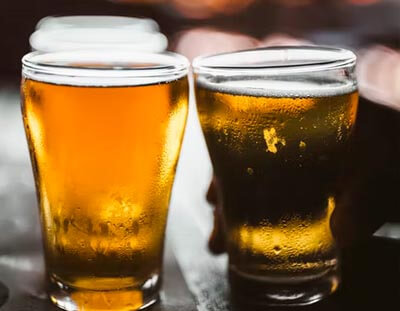 Convenient transportation
A brewery tour in the Fort Worth area is a fantastic option to celebrate your bachelor party, birthday, or a day's travel. Our vehicles have many amenities you enjoy while you're on the road and taste exquisite beers at multiple stops and round trips. Remember that you can select the right car for you and your group, whether a charter bus, limousine, SUV, or even a party bus. We have excellent vehicles, a quality service, and the most affordable prices in Dallas-Fort Worth. Our main objective is the satisfied customer. Let us know your demands to offer you with a better service in Fort Worth.