Fort Worth Bachelor Party
Welcome to Fort Worth Bachelor Party! If you are looking for a good way to celebrate the last days of your singleness and "freedom," we have the best option for you. With a party bus or limo, you will have a lot of fun and entertainment with your buddies. You can prepare a party in Dallas in great style in our vehicles. Whether a quiet plan to share with your friends or to have wild nights, our party buses and limousines are ready to provide spectacular moments. Besides, each car has the highest features for you to enjoy unlimited. Call us, and one of our advisors will help you with what you need.
In our party buses and limos, you will have the best of adult entertainment and live the experience of "a party on wheels." For example, with an outstanding sound system, dance floor, and beverage coolers, you and your mates can enjoy the music, drinks, and dance. Further, all the cars have tinted windows to celebrate without any problem with privacy. Remember that if you are planning a bachelor party and want to have a great time with the groom, don't miss this opportunity to know our quality service and have a memorable night in Dallas-Fort Worth and other areas of North Texas.
If you don't have bachelor party ideas, we can help you! Our service can adjust what you need for your bachelor party. Suppose that your group of buddies wants to visit some good places. In this case, we have professional chauffeurs, they know the city and the perfect spot to enjoy the live music, the bottle service, and good food. We know the best bachelor party destinations, from downtown Dallas or Deep Ellum to great restaurants and strip clubs. We are committed to your happiness and satisfaction and work hard to give you an unforgettable experience. Check our website and choose the perfect vehicle for your party in Fort Worth, TX.
Planning bachelor parties can be difficult, but we have an excellent solution for you. With a party bus or limo, you will live a good time without complications regarding the preparations, logistics, and guests. Also, you can celebrate and a big way while visiting Dallas and other party cities. We hope to fill all your expectations for this special night and have the best options and an easy access service for your party in the lone star state! We will take care of every requirement and need for your bachelor party.
More events:
Weddings

Bachelorette parties
Birthday parties

Corporate functions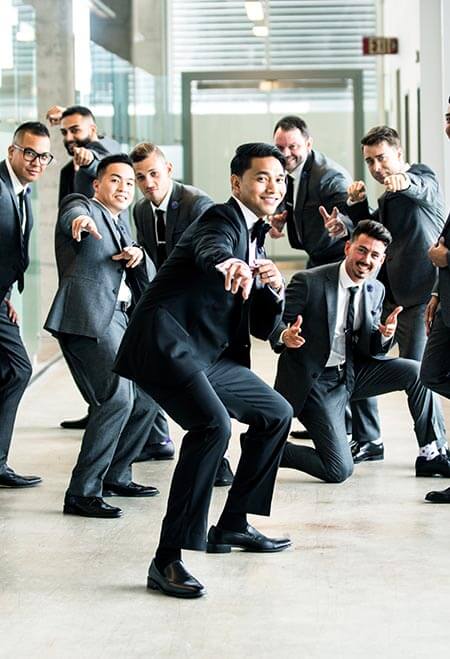 Is your first time preparing for a bachelor or bachelorette party? Our top-notch party bus service is the perfect option to have the best time with your buddies. You will enjoy the high features of our vehicles and visit Dallas or any great place within walking distance, like a strip club or restaurant. Stop to make a bachelor party the typical way and better know our service. We stay ahead of the demands of our customers. Ask us about our vehicles, availability, and pricing.